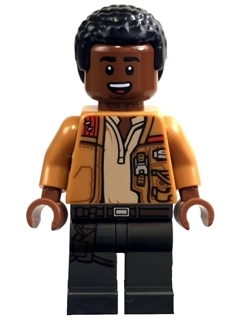 Finn is a playable character in LEGO Dimensions. He is one of the main characters of the Star Wars franchise, and comes in the Star Wars team pack.
Background
Finn, AKA FN-2187, is a former Stormtrooper who joins the Resistance who escapes with Rey on the Millennium Falcon In The Last Jedi, he and Rose Tico find DJ, one of Maz Kanata friends
World
Star Wars World: (Starkiller base)
Abilities
Target (Blaster)
Imperial Access
Resistance Access
Quotes
"Rey! "
- when seeing Rey
"Oh great, ANOTHER DJ!"
- when seeing Wyl'Style.