Pops is a playable character in LEGO Dimensions. He is one of the main characters of the Regular Show franchise, and appears in the Regular Show Team Pack with
Rigby
.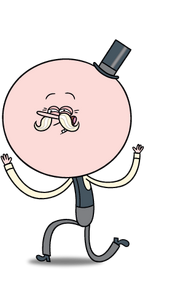 Background
Pops is the lollipop humanoid who works in the Park and is the son of Mr. Maellard.
world
Regular Show: the Park
Abilities
Wrestle strength
surf attack
lollipop attack
archery (lollipops)
targets (lollipops)
huge head transform: super strength, silver brick break, glass break, item throw (throws any breakable item)
Quotes
"Jolly good show for adventure!"
-Pops' first line when entering the game
"Marvelous world!"
-Pops' second line when entering the game
"Anything to help in a battle."
-Pops' third line when entering the game
Ta ta
Pops' first line when leaving
Trivia
Ad blocker interference detected!
Wikia is a free-to-use site that makes money from advertising. We have a modified experience for viewers using ad blockers

Wikia is not accessible if you've made further modifications. Remove the custom ad blocker rule(s) and the page will load as expected.